Aeroponics systems provide nutrients to roots in a fine mist. Plants are suspended, often by clips or secured with foam in a chamber, fully exposing roots to the air. Special nozzles or sprinkler heads point at the roots and connect through tubing and a pressurized pump to a nutrient solution reservoir. The hydroponics pump runs at a higher rate than a pump for a typical hydroponics system, allowing for a pressurized, nutrient enriched mist to form.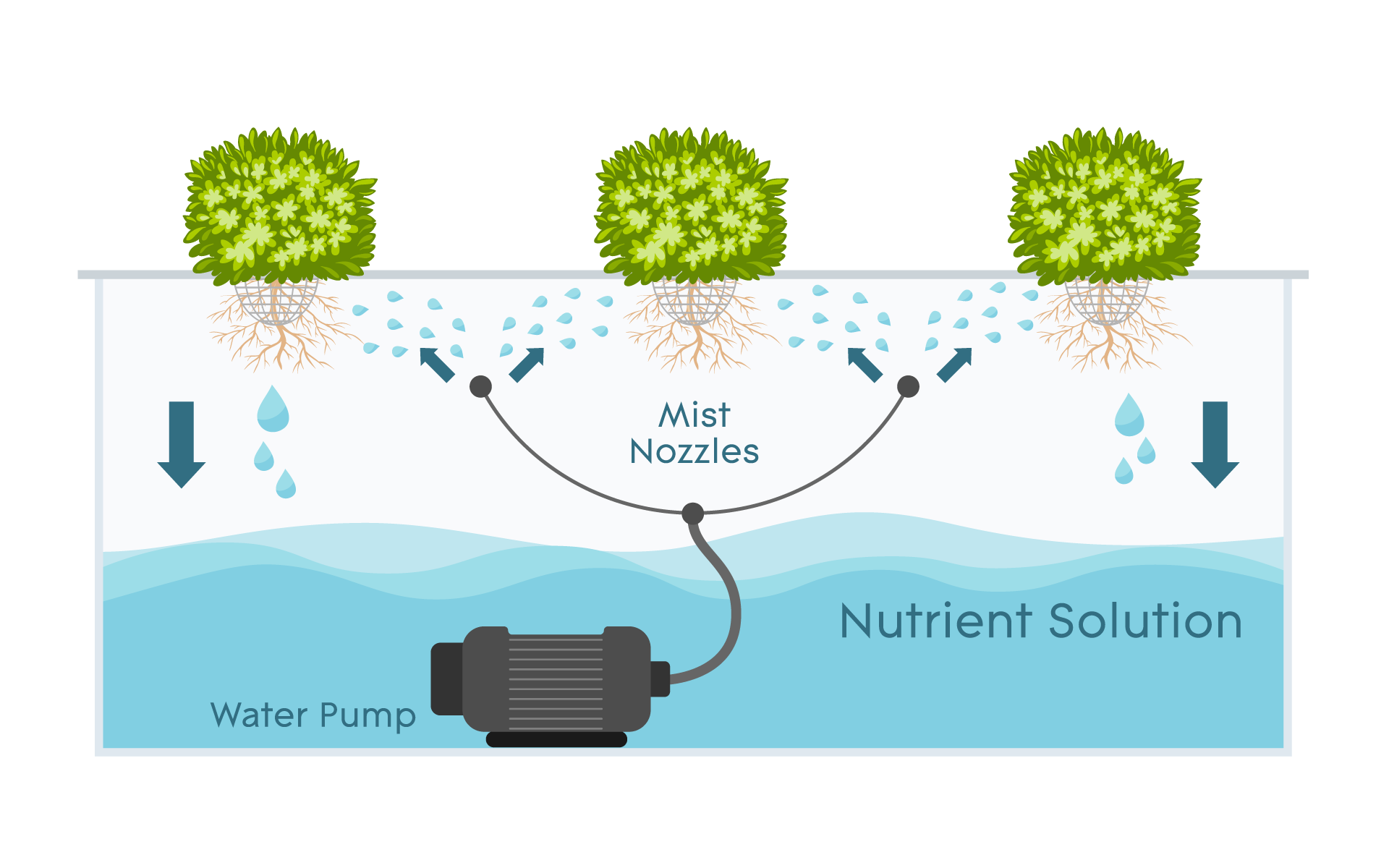 Aeroponics does not use any kind of growing medium, and instead grows plants with air and water only. The stem and leaves of the plant don't need any mist directed to them; these parts of the plant are referred to as the 'canopy' in aeroponics. Often, the canopy isn't even inside the aeroponic chamber. The nutrient rich mist can spray constantly, although most aeroponic systems use a pump with a timer. The mist is delivers nutrients at intervals throughout the day.
Benefits of aeroponics include faster, more substantial plant growth, and more efficient use of resources. Because plants grow in the air, the roots receive an increased level of oxygen. However, aeroponics is certainly a more advanced form of hydroponics, and may be difficult for beginners to take on.