You should already be keeping a close eye on your pH levels. If plants don't have proper pH levels, they can experience lockout. Lockout is when the pH is too high or low, and plants can't take in vital nutrients. Eventually, you'll see plants showing signs of stunted growth and nutrient deficiency. 
Measuring pH frequently can help prevent lockout, and alert you to any shifts in pH levels. Make sure you're testing pH properly, too. If you have a media based system, using growth medium, test the solution that filters through the grow beds. This solution, after it passes through the medium, is also called leachate. If you have a recirculating hydroponic system, you can test pH in the reservoir itself. 
Take special care when your plants enter new growth stages. Because pH fluctuates as plants absorb nutrients, you may experience differing levels as plants age. Growing medium can also be a buffer and affect your pH.
If pH is higher in the morning, and drops as the day goes on, algae may be the culprit. Likewise, bacteria releases acids when roots deteriorate, which can drop pH a lot.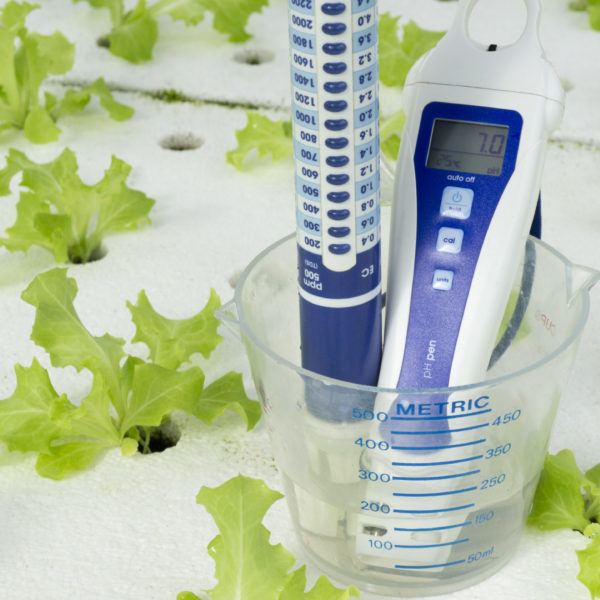 pH Up and Down products are available to correct pH imbalance. You can buy liquid or powdered formula, just measure very carefully.